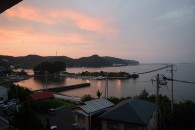 Sea kayaking.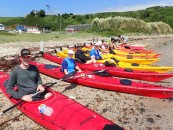 Initial on land instructions, safety briefing, kitted out and out into the sea to practice paddling, and use of the rudder. Only one unscheduled swim from yours truly, unreal sensation. Paddled for about 2 hours to nearby cove (couldn't call it a beach). Snorkelled, lucky enough to see some pretty little fish, a couple of larger ones that I tried to pursue but they could swim faster than me. Lunch on the rocks and headed back to starting point, Bruce, Kris and Ewen seemed to be quite proficient. As far as I was concerned steering the kayak was not second nature and invariably became unstuck at a critical moment. Arrived back at our starting point just as the afternoon storm broke. Almost didn't need a shower to wash off the salt.
Transported back to Shimoda station, with just enough time to book tickets for the train to Tokyo. We journeyed together for part of the way. The last we saw of Bruce and Kris, was them scurrying along the platform to catch their connection in 4 minutes.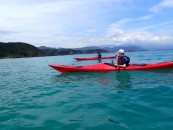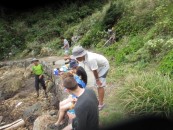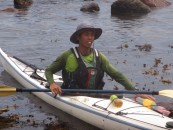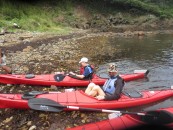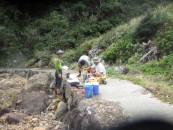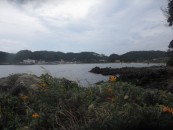 Our Friday in Tokyo, Ewen and Jenelle took a bike tour. Very exhilarating riding on the streets of Tokyo, not for the faint hearted.
Saturday trip to Mt Fuji
It took about 40 minutes longer than expected to get to Mt Fuji, bus travel is not the way to go in Japan. Passed an amazing fun park on the way.
Ewen, Mark and Jenelle joined Jack for a tour. We eventually got to Fuji 5th station (where the climb starts) about midday. The traffic was very heavy and crowds of people. Fuji was being coy, and only managed a fleeting glimpse as the fog rolled in.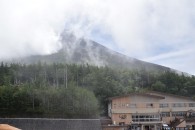 Visited the lava forest, Shiraito Falls and Lakes and garden.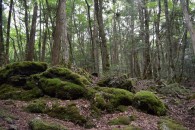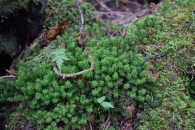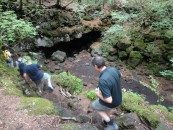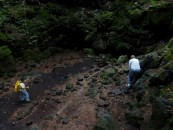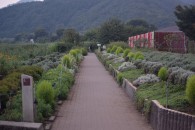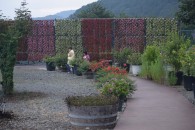 PS
These activities seem quite tame after more recent events!!
Photos of Himeji castle  from previous blog