Setting this course was fun and so different from a StreetO event where only the GPS locations are required – trying to find good "safe" spots to hide Ewen's 80m transmitters so they wouldn't be stolen or attract attention was the aim – and fortunately all were hidden well, and performed flawlessly, and were returned home intact. Phew!
I was pleased to find, when walking around the Bellbird Dell area, that the areas which I thought were out of bounds before are now part of a park redevelopment and after I read the sign carefully, walked through a break in the barbed wire fencing to find ideal places to hide transmitters.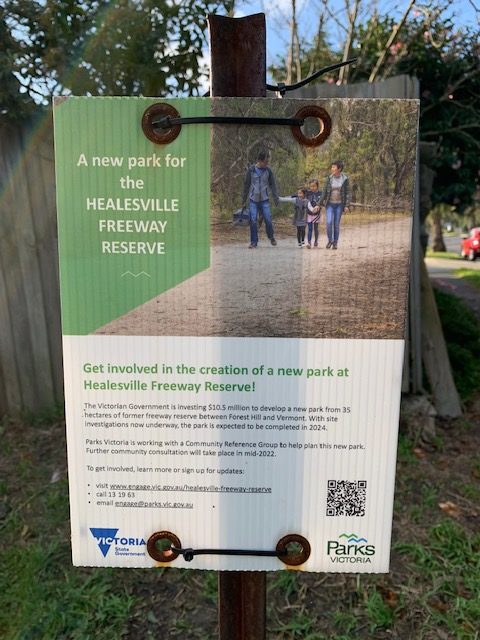 Ultimately, after correcting the angle of this map which must have been at least 10 degrees off North, a hand out was made.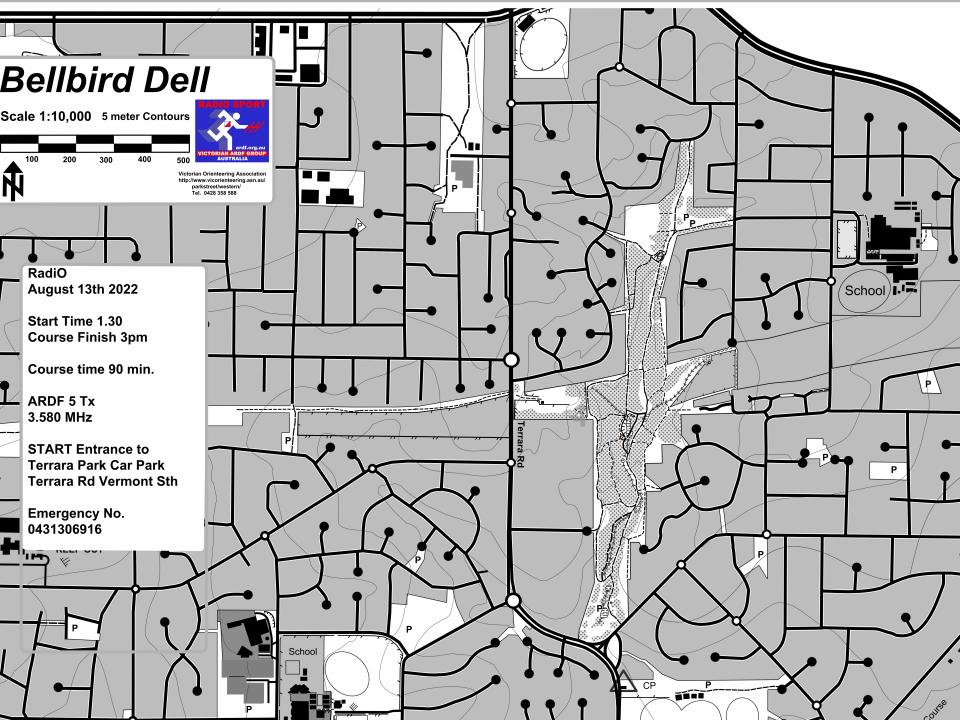 I had put placement locators out using green garden stakes – which are so camouflaged that I had trouble finding them later – but all was set,- transmitters placed, all timing sorted and power on. So I went back to the start at Terrara Park car park – to find several eager participants waving their sniffers in all directions, trying to hear signals with varying success.I turned on mine expecting to hear all five but thought I best have my ears looked at because I could hardly hear anything.
Oh well, I thought,- nothing I can do – if the transmitters are all working these guys will be able to find them they are all so experienced. Then I thought – " I'll just try one of the ones Jack had assembled, to see if it's my sniffer which is the problem – and Boom! – I could hear them 5 and 9 plus. Good one Jack – the club sniffers work better than my overseas one – (The one which you can't open up and mess around with .)
Here's the Maprun6 map of the 5 transmitter locations –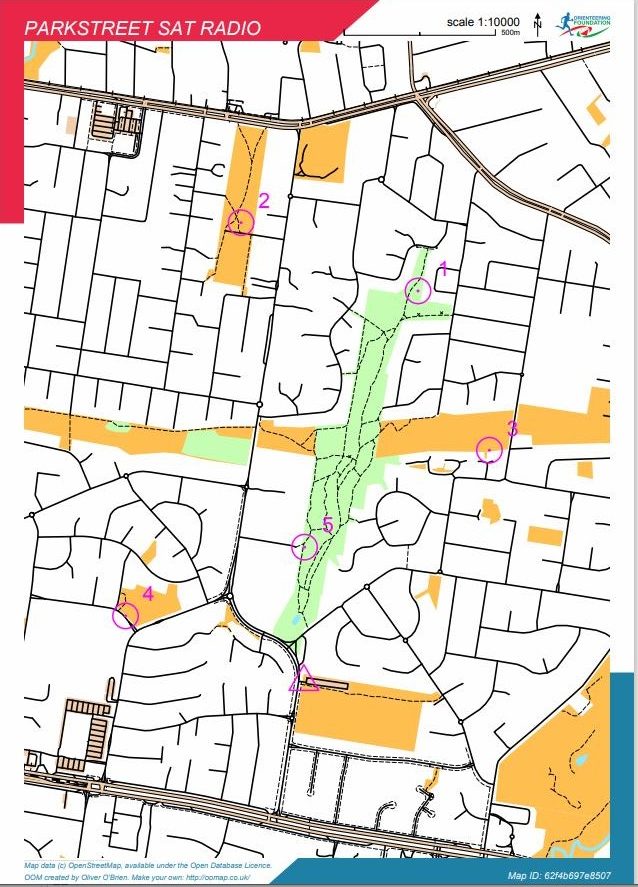 Weather reports for that Saturday were that a storm was coming late in the day – in fact even though the sky was clear, with a few clouds appearing, crashing static could be heard from what might be coming up and sure enough it came later but everyone was back before any rain fell.
Altogether there were 9 who did the event. Congrats to everyone taking part. – Bryan, Ewen, Mark D, Pierre, Monica, Mark B, Geoff, Henk and Dianne. I'm glad it worked out and everyone had a good time. Extra points go to Henk and Dianne who found the closest coffee shop to the Start position.
Peter